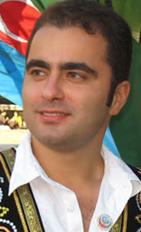 Many people assume that all people living in the Middle East are Arabic. However, this is not the case. The Azeri Turk people group, located mainly in northern Iran and eastern and western Azerbaijan, are a Turkic-speaking ethnic group. The population of this people group in these two countries is 15.5 million.
They are primarily descendants of the Caucasian Albanian and Iranian people (Persians), who lived in the areas of the Caucasus and northern Iran prior to the invasion of the Turks in the early nineteen hundreds. The Turkic migration of the region helped to form the people group known today as Azeri Turk.
The main religion of the Azeri Turks is Islam (99.9%), and the official language is Azerbaijani South. Al-though their literacy rate is 99.5%, these people have no way of reading the Bible in their own language, because it has not yet been translated.
Loudonville Baptist Temple in Ohio has adopted the Azeri Turk people group. The church's goal is to one day hand these people a Bible in their own language and see churches started among them. Pray for this church's endeavor and also that God will prepare the hearts of the Azeri Turks to receive His Word.
Fall 2015