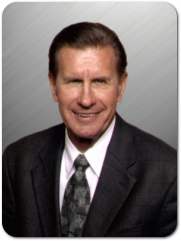 Faustino, an Indian from the Tlapaneco tribe located in the mountains of Guerrero, Mexico, had lived outside his village among the Spanish-speaking people for several years. God in His goodness saved this young man, and he attended a Bible institute. During this time, Brother Don Fraser, the founder of the Bearing Precious Seed ministry, challenged the Mexican students to reach those who have never heard the message of salvation in Christ. God gave Faustino a burden for his family and his people and a desire to take the Gospel to them. A young missionary, George Anderson, who was especially interested in reaching tribal people, was invited to go with him. Pastor Paul Henderson, an excellent photographer from Bowie, Texas, was asked to join the group to capture on film the entrance of the Gospel into this remote Indian village. Faustino and the Americans were very well received into the village, along with the message they brought.
George not only made this initial trip, but he also went back on a more permanent basis to minister to these people. He tried to teach them God's Word in Spanish, but their understanding of this language was very limited. Their language and culture was Tlapaneco. Brother Anderson had graduated from a prominent Baptist college that taught him many helpful things.  None of his courses, however, included how to learn a language. He, like any other moderately intelligent person, could sit in a classroom and be taught Spanish; but he didn't know how to learn a language.  Of course, these Indian people had no language school, no teachers, and no books. Two things became apparent to this missionary: 1) Spanish was not going to work, and 2) his Bible school and language school had not taught him how to learn a language, let alone a culture.
George thought that surely there must be other Baptist schools that teach missionaries the necessary language learning skills. He inquired and found there were none. Jesus commanded us to take His Gospel to "every creature" and preach "not where Christ was named," but in practice we Baptists had only been taking the Gospel to the creatures that had language schools. Brother Anderson did learn that there are some non-Baptist groups that train their missionaries to learn languages and cultures.
A plan began to form in his mind, and George dared to dream. He dreamed of a school that could teach Baptist missionaries how to learn languages, especially those without language schools (probably 5,000 languages).  He stepped outside Baptist circles and went to the New Tribes Mission training for two years. With their blessing, he took what they taught him and began the Baptist Bible Translators Institute in September 1973, in the Sunday school classrooms of his home church in Fort Worth, Texas. That church no longer exists, but the missionary training program he began does.
My wife, Mary, and I were in that first class, along with two other families. In 1974, the school moved to Bowie, Texas, where it continues today. The invaluable preparation that we received at BBTI was a great help to us, as it has been to many graduates over these thirty-two years. It was a difficult decision in 1999 when we were requested to leave our work in Mexico and return to BBTI to lead the school into the next century. However, the same dream that George Anderson had lived in our hearts too; and we felt the call of God to return.
I'm sure George believed that pastors by the hundreds would send their missionaries to be trained at BBTI and that one day there would be a need for BBTI training camps around the United States and even in foreign countries. Surely everyone would get on board! That, unfortunately, has not happened to the extent that George envisioned. Nevertheless, over the years some pastors have sent their missionaries to BBTI; and the specialized preparation has been a great help to them. We continue to inform God's servants of what is available to them. We declare without apology that no Baptist missionary should go to the foreign field and attempt to learn a new language and culture without the type of training that we offer. It makes absolutely no sense to us that anyone would attempt to do the most important work in the world without the best possible preparation.
Over the last thirty-two years this specialized training has undergone some changes. A few courses have been eliminated, and others have been added.  The program has been made shorter but more intensive. Still, the basic goal remains the same: train the missionary to learn any language and culture in the world—and learn it very well. We encourage you to visit our website and/or request a free catalog and CD presentation. You will understand better how each course helps the missionary in some definite way. We invite you to share our dream of well-trained missionaries, and to work with us to make this dream a reality.
Save